Handy MultiChannel Proxy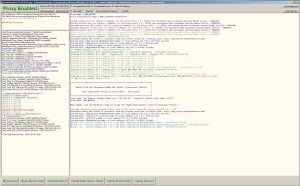 Higher resolution


Handy Browser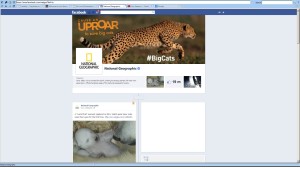 Higher resolution


Handy Email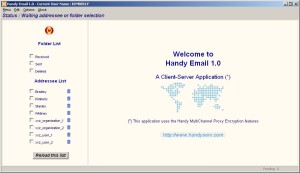 Click here for explanation


Handy File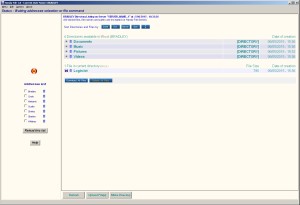 Click here for explanation


Handy Messenger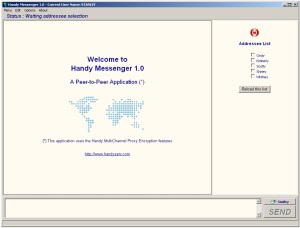 Higher resolution


Handy Proxy
URL Dropping Feature




Higher resolution

Handy Web Server
With Encrypted Page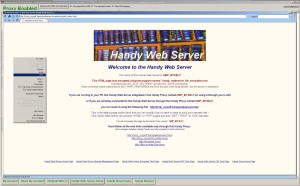 Higher resolution


Handy Web Server
File Encryption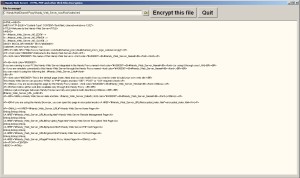 Higher resolution


Handy Look At HTTP/HTTPS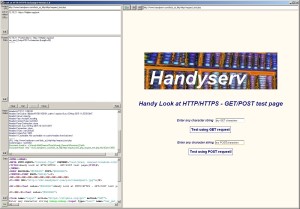 Click here for explanation




All-in-one secure Internet communication solution


Handy MultiChannel Proxy will help you to protect your privacy.
Thanks to the URL request dropping feature included in the Handy MultiChannel Proxy you will surf web sites more quickly while protecting your privacy

For more information, see Handy MultiChannel Proxy Manual (chapter 2.2 - How to authorize or not the access to a web link).
Example of a web page visited with the
"Allow URL Dropping" option disabled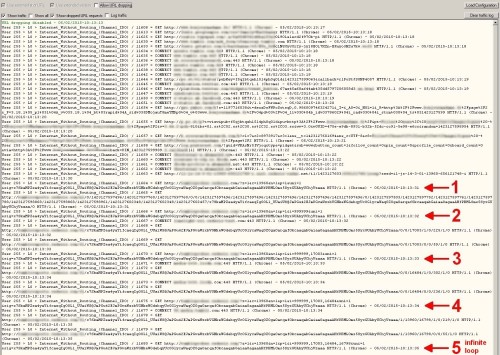 Higher resolution

When you visit a web site you cannot see in your browser all the links that are loaded in foreground (the necessary ones) and in the background (statistics or others). The Handy MultiChannel Proxy makes all called links visible. In the example above of a visited page, all links are listed on screen which allows to notice that one or several loaded additional modules (probably a javascript) call the same link EVERY second (infinite loop at least until you leave the page). All these background processes slow down your browser and your Internet access. Since these processes do not affect the layout of the visited page, their purpose is unknown. What do they do exactly, the question is open!

This is why the URL request dropping feature is available : below you can see what happens when using this function.
Example of the same visited web page with the
"Allow URL Dropping" option enabled




Higher resolution

To obtain a list of links limited to the strict necessary, we invite you to disable one by one each of the unknown links until the visited page does not load normally anymore (we advise to start with the last one). At this time, you have to re-enable the links that will have shown to be necessary. Compared to the previous situation you will notice that the page loads much faster.

Processing this way, you will progressively drop more and more unnecessary links that you might encounter in several web sites.

Please note that this URL request dropping feature is complementary to Adblock for example which is installed in the browser used to create the screenshots above.
Handy MultiChannel Proxy will protect your data...


In spite of the available secured Internet protocols (HTTPS, SSL) ill-intentioned people track you and will try to steal your Logins and Passwords in order to retrieve and use your address books, bank information, etc. These ill-intentioned people will even send fraudulous messages in your name as in the example below.

Handy MultiChannel Proxy will protect you from these frauds !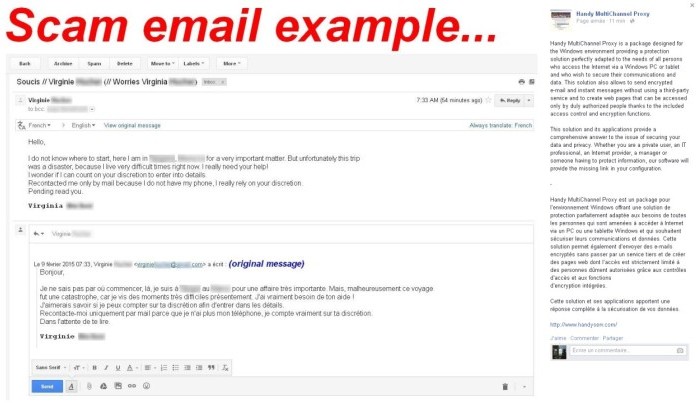 See explanation on the HandyProxy's Facebook account

Handy Browser, Handyproxybrowser, Handy Communication Channel, Handy Edit, Handy Email, Handy File, Handy Libraries, Handy Look at HTTP/HTTPS, Handy Messaging Server, Handy Messenger, Handy MultiChannel Proxy, Handy MultiChannel HTTP/HTTPS Proxy, Handyproxy License Sharing, Handy Proxy, Handy Web Server, Handy Webserver File Encryption are trademarks of Handyserv