Handy MultiChannel Proxy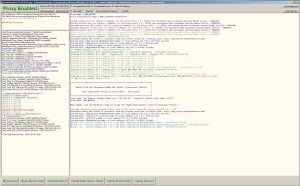 Higher resolution


Handy Browser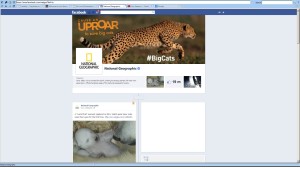 Higher resolution


Handy Email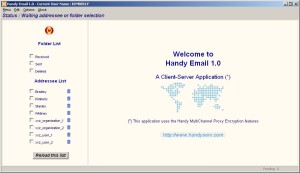 Click here for explanation


Handy File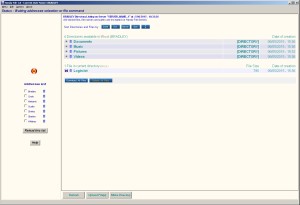 Higher resolution


Handy Messenger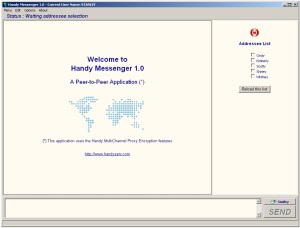 Higher resolution


Handy Proxy
URL Dropping Feature




Click here for explanation

Handy Web Server
With Encrypted Page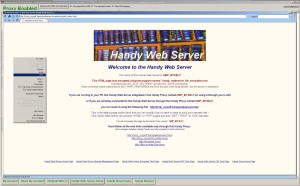 Higher resolution


Handy Web Server
File Encryption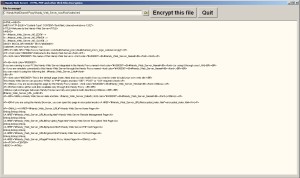 Higher resolution


Handy Look at HTTP/HTTPS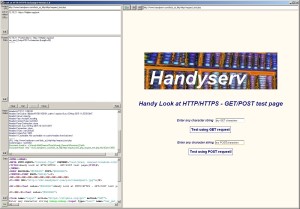 Click here for explanation




All-in-one secure Internet communication solution


Handy File


Save and exchange fully encrypted files without using any storage Internet website thanks to Handy Secure Internet Communication Solution.
This program is designed for the Windows environment providing encrypted and secured storage of your files for your family, association or company.
Thanks to the program, you will be able :


- to have a secured and encrypted storage space accessible remotely from where you are

- to store and retrieve your files within the limits of the space available on the remote Handy File Server

- to store files individually on the remote Handy File Server (where all paths, user names, file contents and file names are encrypted)

- to store any file format since the remote storage space is personal and under the user's control

- to send files to your addressees via encrypted email

How this application works :


This program is made of two parts. The left side of its screen displays the addressees list to whom you will be able to send files. The right side displays your file storage environment.

First of all, a user must have access to a remote Handy File Server. This server can be the user's own PC if he is only interested in storing encrypted files on his machine while source files are kept on a USB key for example.

The (remote) Handy File Server is also the Handy Messaging Server you will use with the Handy Email and Handy Messenger applications. This means that you absolutely must have a Handy Email address supported by a Handy Messaging Server of your choice, otherwise none of Handy Email, Handy File and Handy Messenger applications will work.

In order to create your Handy Email address (which will be used by Handy File and Handy Messenger as well) please refer to the Handy Email - Handy Messenger page or Chapter 8 - Handy Communication in the user's manual.

After having created your Handy Messaging environment, you will be ready to store files (upload), retrieve files (download), delete them if necessary and create directories.

Important remarks :

- Only 3 levels of directories are allowed in your personal storage space (root, directories and subdirectories) because all paths and file names are encrypted on Handy File Server side. Encryption makes these paths and file names much longer than the unencrypted original ones while Windows limits the length of paths and file names to 260 characters.

- You will be able to create as many directories and subdirectories you want from the root directory. All the created (sub)directories can store as many files you want within the limits of Windows itself.

- If you want to send a file stored in your Handy File encrypted environment to one of your addressees, you must first download it on your local hard disk (it will be unencrypted on this support) and after that select it with the offered functions. After having sent your file, don't forget to remove it from your hard disk if you don't want to keep this "clear" version of the file. More simply, you can download the file on a USB key and send the file from this media. This is what we advise to do if you are working on a PC which is not yours or your usual one (in this case we recommend to install and use the Handy Secure Internet Communication Solution on the same USB key).

Handy Browser, Handyproxybrowser, Handy Communication Channel, Handy Edit, Handy Email, Handy File, Handy Libraries, Handy Look at HTTP/HTTPS, Handy Messaging Server, Handy Messenger, Handy MultiChannel Proxy, Handy MultiChannel HTTP/HTTPS Proxy, Handyproxy License Sharing, Handy Proxy, Handy Web Server, Handy Webserver File Encryption are trademarks of Handyserv